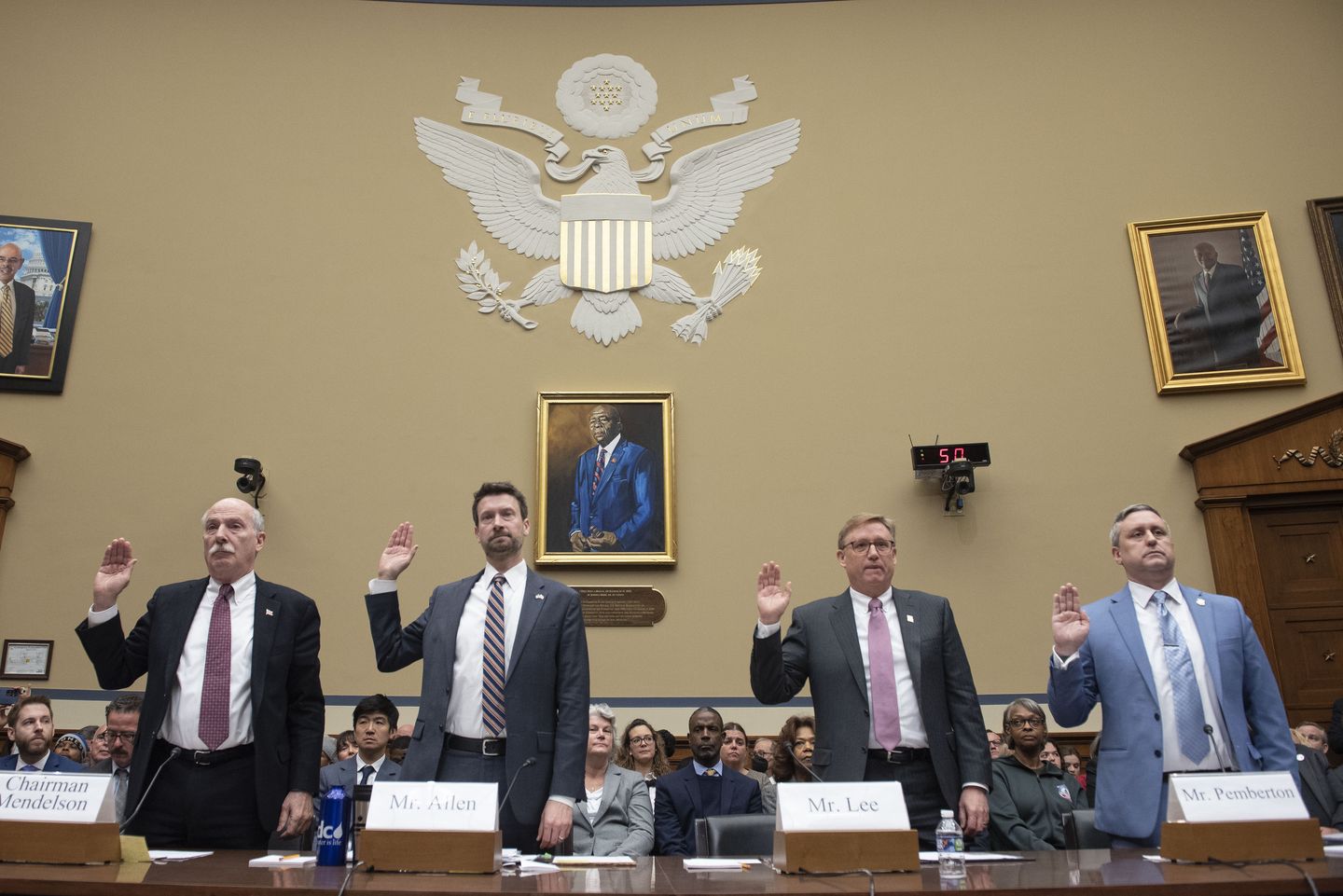 A powerful House chairman on Wednesday said the District of Columbia has "deteriorated and declined" across the board in recent years, leaving Congress no choice but to step in and restore public safety in the nation's capital on behalf of residents, workers and visitors.
House Oversight Committee Chairman James Comer accused the city of spending money it doesn't have on progressive initiatives, even as carjackings increased 105% compared with this time last year and property crime and homicide rates worsened.
"The crime statistics alone are shocking," Mr. Comer, Kentucky Republican, said at a rare oversight hearing that hauled city leaders to Capitol Hill.
The chairman said D.C. education scores have lagged since Congress held a D.C. oversight in 2019 and that city programs such as zero-fare bus services are fiscally imprudent.
"Free busing is not free; taxpayers still have to pay for it," Mr. Comer said.
A 1973 law expanded self-rule in the nation's capital, letting D.C. residents elect a mayor and city council with legislative powers. However, Congress retains the power to block city laws during a mandatory review period.
Mr. Comer and other Republicans will try to advance a resolution Wednesday that rescinds a D.C. police overhaul effort that began in the wake of George Floyd's death in 2020 and was transmitted to Congress in a final bill in January. The disapproval effort follows a successful move by congressional Republicans to block a D.C. overhaul of the criminal code that would have weakened maximum penalties for carjacking and other crimes.
Some Democrats backed the disapproval resolution, and President Biden decided not to veto it, underscoring Democrats' fears of being painted as soft on crime.
Yet Rep. Jamie Raskin, Maryland Democrat, said he could not understand why the GOP majority decided to focus on crime statistics in D.C. even as violence is on full display across the country, notably a mass shooting at a Christian school in Nashville, Tennessee, Monday.
D.C. Council Chairman Phil Mendelson, a Democrat, defended the city's management to the committee. He said its financial reserves and pension funds are fully funded, its population has grown and it is making strides in extending health insurance and affordable housing.
He called D.C. a "world-class theater town" and said hotel bookings remain strong.
"We run the city well," he said.
D.C. council member Charles Allen, Ward 6 Democrat, said homicides and carjacking are a particular worry.
"These trends are being seen nationwide, and the District is not immune," Mr. Allen said.
Rep. Virginia Foxx, North Carolina Republican, said the city's soft-on-crime policies are to blame, citing a staff member who kept hearing gunshots near home and decided to move to Maryland.
City leaders tried to turn the tables on federal leaders, saying they can make changes that would make the capital safer.
They called on Congress to adequately fund and staff the U.S. attorney's office in D.C. to prosecute crimes and said the Bureau of Alcohol, Tobacco, Firearms and Explosives needs to share more data about interstate gun trafficking. They also said the D.C. mayor should be empowered to call in the National Guard.
Mr. Mendelson wants federal workers to return to the office instead of teleworking so spaces aren't vacant and retail tax revenues rise.