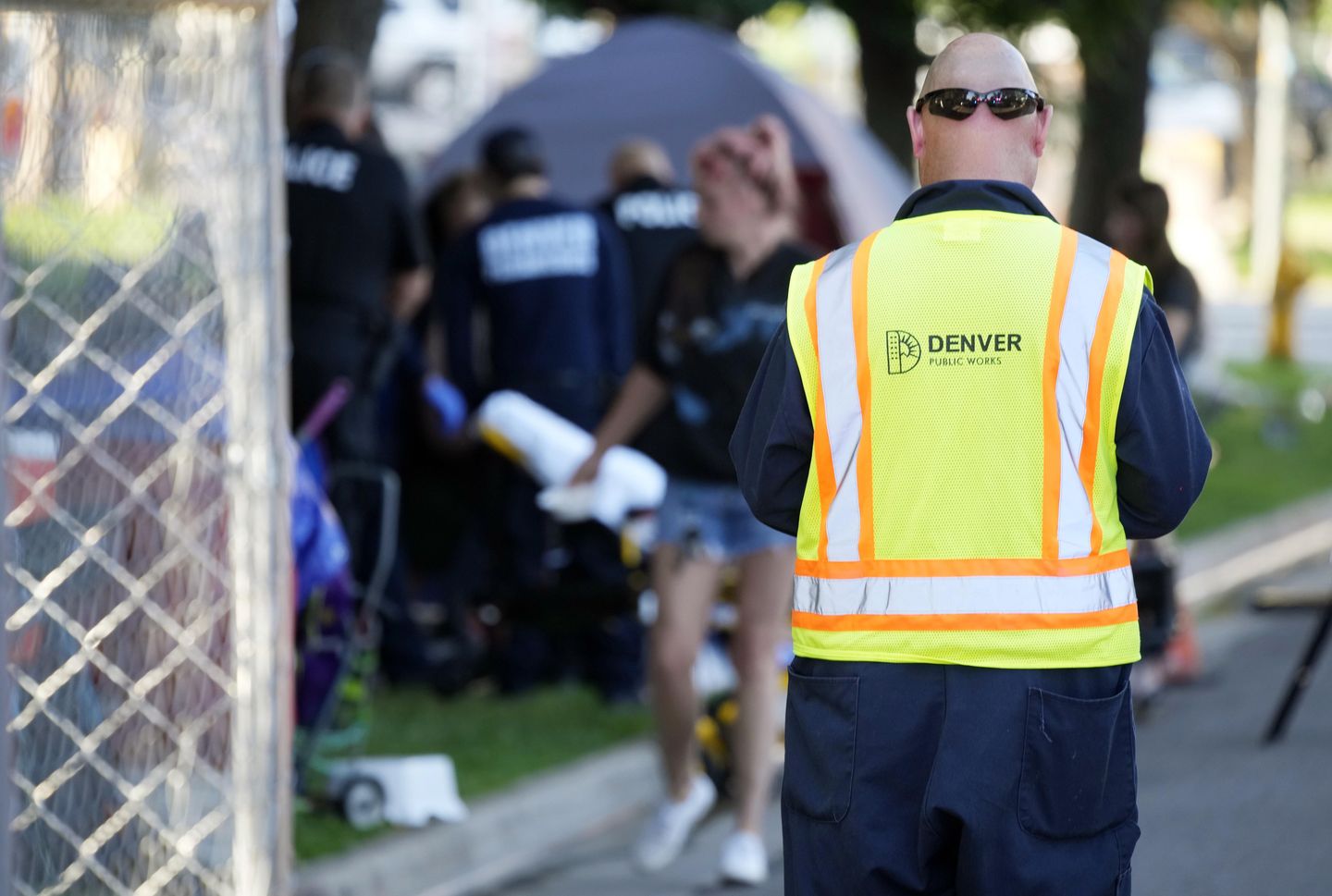 Democrat-run Denver is conducting sweeps of homeless encampments ahead of the April 6 home opener for Major League Baseball's Colorado Rockies, incensing activists.
One line of criticism of Mayor Michael Hancock's aim to clear the homeless off the streets is it's purely aesthetics.
"They're just trying to provide some optics that make it look like they're trying to do something. It doesn't surprise me that Coors Field is one of the targets. It's anywhere where there's an event that generates any kind of income for the city," Grant Francis, who works with homeless aid group Mutual Aid Monday, told KMGH-TV, a Denver ABC affiliate.
Republicans echoed such analysis.
"Opening day is around the corner, meaning Democrats will sweep the homelessness problem under the rug. No longer term solutions for the people of Denver or Colorado," the Twitter account of the Colorado GOP caucus in the U.S. House of Representatives posted.
Other advocates for the homeless urge solutions that provide services rather than clearing encampments altogether. Denver has had a camping ban in place for a decade, signed into place by Mr. Hancock.
Sweeps in previous years, including for the 2021 MLB All-Star Game, drew similar protests.
Residents, however, have expressed appreciation for Denver's approach versus the homelessness in other American cities.
"I think this city is nice. I'm from the Atlanta area. Atlanta, New York — the homeless population is crazy there. People are sleeping on streets, under bridges. It's far worse than here," resident Caz Boykins told KMGH.
The MLB season starts Thursday, with the Rockies opening on the road.