Gianluigi Donnarumma believes that the referee could have awarded a penalty when Mikhail Mudryk fell.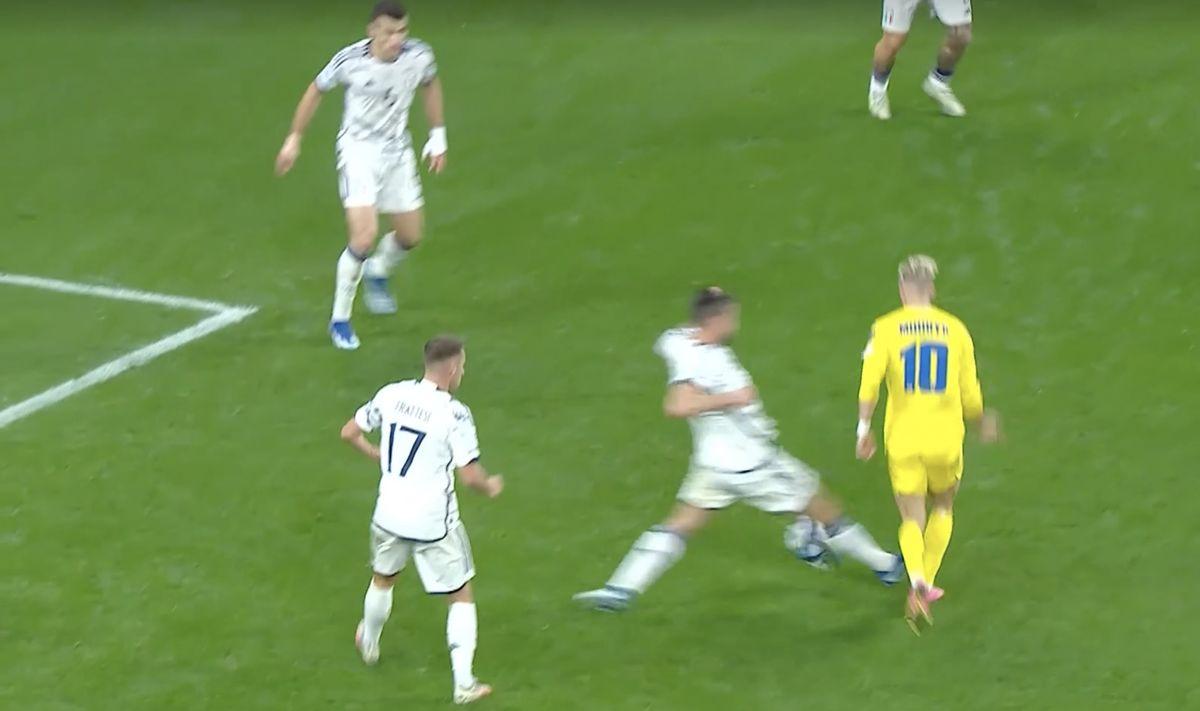 The Italian national team played a draw against Ukraine in the final round of qualifying for Euro 2024 football.
At the end of this game, the Skudra Azzurra defender brought down Mikhail Mudrik in his own penalty area, but the match referee Jesus Gil Manzano did not dare to award a penalty in this episode.
After the game, Italy captain Gianluigi Donnarumma commented on the referee's decision not to award a penalty in the last minutes of the match. The goalkeeper said that he watched a replay of this moment and believes that the referee could have awarded a penalty kick.
"On the field, I didn't really understand what happened there. After the match, I watched the replay, and, in my opinion, it was a penalty. But it's good that it turned out the way it did. Now we're not thinking about that, we're thinking about celebrating and enjoy a tough draw against a great team," Football Italia quotes Donnarumma as saying.
Let us remind you that the match between Ukraine and Italy ended with the score 0:0. This result allowed Squadra Azzurra to qualify for Euro 2024 football.
According to the results of the qualifying tournament, the Ukrainian team scored 14 points and took third place in the standings of Group C, losing to Italy in additional indicators. England took first place in the group with 20 points. North Macedonia scored 8 points and finished fourth. Malta took the last place – 0 points.
The Ukrainian national team still has a chance to qualify for the European Championship through the Nations League playoffs, the matches of which will take place in the spring of next year.
You may also be interested in news: