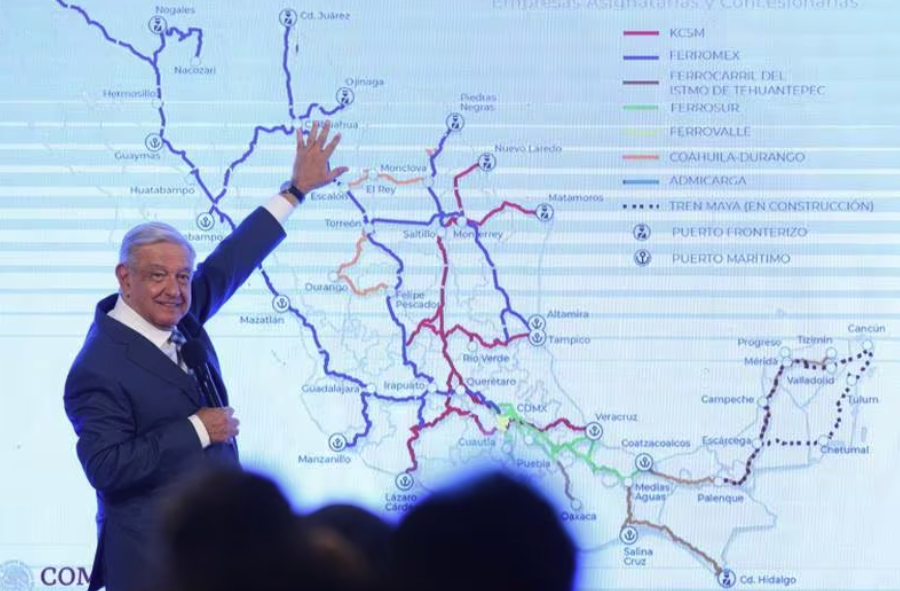 In AMLO's decree, it is indicated which will be the 7 concessioned routes for passenger trains.
After a few months ago, President Andrés Manuel López Obrador inaugurated the Mayan Train, yesterday Monday he published in the Official Gazette of the Federation (DOF) a decree that threatens to put the Armed Forces back on track in the passenger train service and declares as a "priority area" for national development the provision of the public rail transportation service for people.
"DECREE by which the provision of public passenger rail transport service in the Mexican Railway System is declared a priority area for national development," it states.
The regulation of the public rail transportation service for cargo and passengers, as well as the implementation of this decree, will be in charge of the Secretariat of Infrastructure, Communications and Transportation and the Railway Transport Regulatory Agency.
As he has already mentioned on several occasions, President López Obrador seeks to return passenger trains to Mexico. Part of the reasons that the president mentions in the aforementioned decree, published yesterday within the framework of the anniversary of the Mexican Revolution, It is found that "in 2023, it will be 150 years since the installation of the first passenger railway in Mexico initiated by President Benito Juárez García".
TO DETAIL
Likewise, AMLO highlights in the document that "in 1937, President Lázaro Cárdenas specified the stewardship of the State in the operation and provision of the public railway freight and passenger service."
The decree states What will be the 7 concessioned routes for passenger trains?.
Train Mexico-Veracruz-Coatzacoalcos
AIFA-Pachuca Interurban Train
Train Mexico-Querétaro-León-Aguascalientes
Train Manzanillo-Colima-Guadalajara-Irapuato
Mexico-San Luis Potosí-Monterrey-Nuevo Laredo
Mexico-Querétaro-Guadalajara-Tepic-Mazatlán-Nogales
Aguascalientes-Chihuahua-Ciudad Juárez.