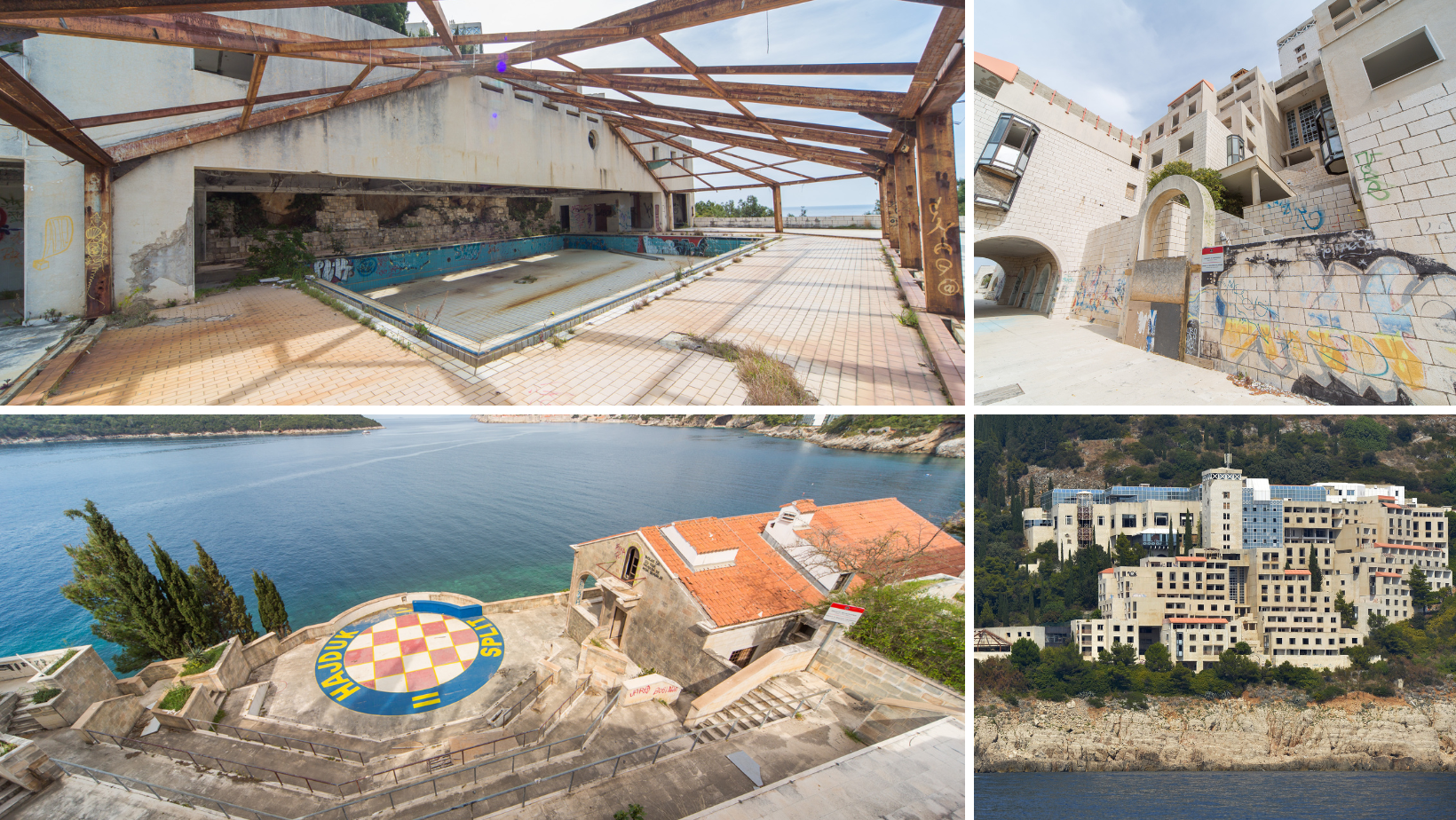 Abandoned luxury hotel occupied by cats? No, this is not a believe-it-or-not column, but the Dubrovnik reality for the last 30 years.
Hotel Belvedere, located on cascading rocks above the sea with a view of Lokrum, was once the most exclusive five-star hotel in Dubrovnik. During the former Yugoslavia, the political, entertainment and sports elite gathered here.
"For crazy! Allegedly, some Russian bought it and now it won't work! That's it!" said the local Nikolica Perojić.
One of the world's largest abandoned hotels – today it is a real little paradise for bloggers and tik tokers. Just this month, a story about the former luxury resort was also covered by a well-known German television reporter Lennart Behnke.
"It's a world unto itself that's unknown to the millions of visitors who sail by and the complete opposite of tourist attractions. We were curious to explore more and learn more about her," Behnke said.
Hotel Belvedere was opened on the eve of the Winter Olympics in Sarajevo and was devastated in 1991 during the Homeland War.
"During his short tenure, he hosted several important conferences, one of which was the meeting of the ministers of the hexagon just before the war, and some famous people like Yasser Arafat", He said Ivan Viđen, art historian.
Although it was in business for only six seasons, Belvedere left an unimaginable mark. Built on sixteen floors, it had 229 rooms and suites with 393 beds. In addition to numerous cafes and restaurants, Belvedere also had an English lounge called Richard the Lionheart and the Troubadour nightclub.
A week's vacation in this pearl for three in the late eighties cost as much as 1,500 euros. After it was bought by a Russian oligarch Viktor Vekselberg many hoped that Belvedere would finally shine in its full glory, but then an unexpected twist happened.
"We didn't have information right away, in fact we found out from the media that it had changed – to date, the new owners have not yet approached us with information or a desire to do what they would like to do with the hotel. It is the wish of all of us to see the reconstruction of the said building," said the mayor. Mato Franković.
As the people left this hotel, the cats quickly took up a better position.
Maybe it used to be called Belvedere, but today the people of Dubrovnik call it Mačkograd or Mačji hotel – only a few volunteers take care of these abandoned pets.
The former favorite meeting place of the Yugoslav elite, where champagne flowed in streams, was also reported by numerous world media!