The exhibition of Dinamo jerseys throughout history will be available to all visitors to the 1st round of the Premier League between KK Dinamo and KK Šrkljevo which will take place on Friday, September 29 from 18:30 at KC Dražen Petrović. In cooperation with the biggest collector Dinamo, Krešo Barićthis eponymous basketball club that has the strong support of the Bad Blue Boys decided to provide additional content to all fans at the beginning of the season.
– Our desire is to attract the sports audience through the Premier League matches through additional content. We are glad that the first thing is this exhibition, where you will be able to see historical jerseys, the special feature of which is that they were all worn by the players. Thanks also to our club member and friend from the first days, Kreša Barić. It didn't take him more than three seconds to accept this idea and lend us part of the valuable collection he has. The jerseys will be chronologically arranged under the red sector, and we will try to get some of the players who wore those jerseys to come to the match – he announced. Marijan Pojatinapresident of KK Dinamo.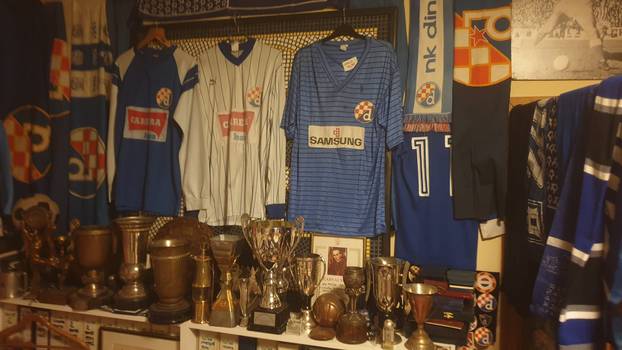 Photo: KK Dinamo Zagreb
In addition to the valuable examples from 1967 and 1982, when Štef Lamza and Velimir Zajec led Dinamo to the Cup of Fair Cities, i.e. the championship of Yugoslavia, in those jerseys, numerous other valuable and rare examples will be on display, such as jersey of Mladen Mladenović from the never played match Dinamo – Crvena zvezda on May 13, 1990 or Silvio Marić against Porto.
– From the first day, our idea has been to promote the idea of ​​Dinamo and we believe that with this gesture we are additionally promoting the strengthening of the unity of all Dinamo players and bringing the famous history of the club closer to new generations of Dinamo players – he added Pojatina.
The ticket for the match between Dinamo and Škrljev, and thus the exhibition of Dinamo's jerseys throughout history, will cost 10 euros, and can be purchased from Monday at Bad Blue Boys Fan Shop in Ilica 37 and the premises of KK Dinamo (Rudeška 71), and at the box office of the hall at
match day from 5 p.m.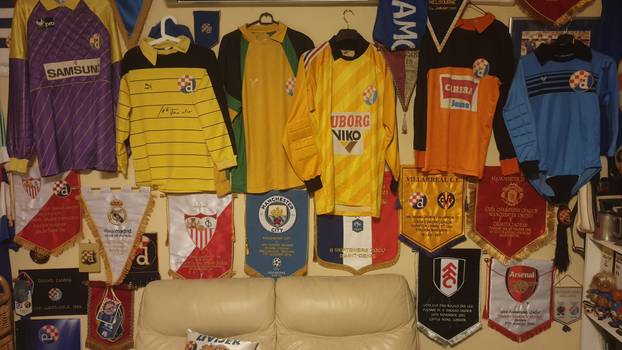 Photo: KK Dinamo Zagreb
Let's remind you that KK Dinamo debuted in the Premier League last season and in the first season made it to the quarter-finals of the playoffs and the semi-finals of Krešimir Ćosić. He will lead them on the bench this season Croatian coach Josip Sesar in front of which the goal is to repeat the results from last season.
In addition to the jerseys, Dinamo announced that the youngest Dinamo players will be able to meet and take pictures with the new club mascot, which they will present during the next week.