Following days of rain earlier this week, mainly late in the day, beautiful weather returned Friday. Most of this weekend is also looking quite nice although it will be warmer and there is the chance for some showers late in the day Saturday.
Today, expect a good deal of sunshine much of the day with high temperatures above average into the mid to upper 80s. A stray shower can't be ruled out at any time but by the early afternoon a few showers will begin to develop to the west of the metro and those showers are expected to move east toward the east coast.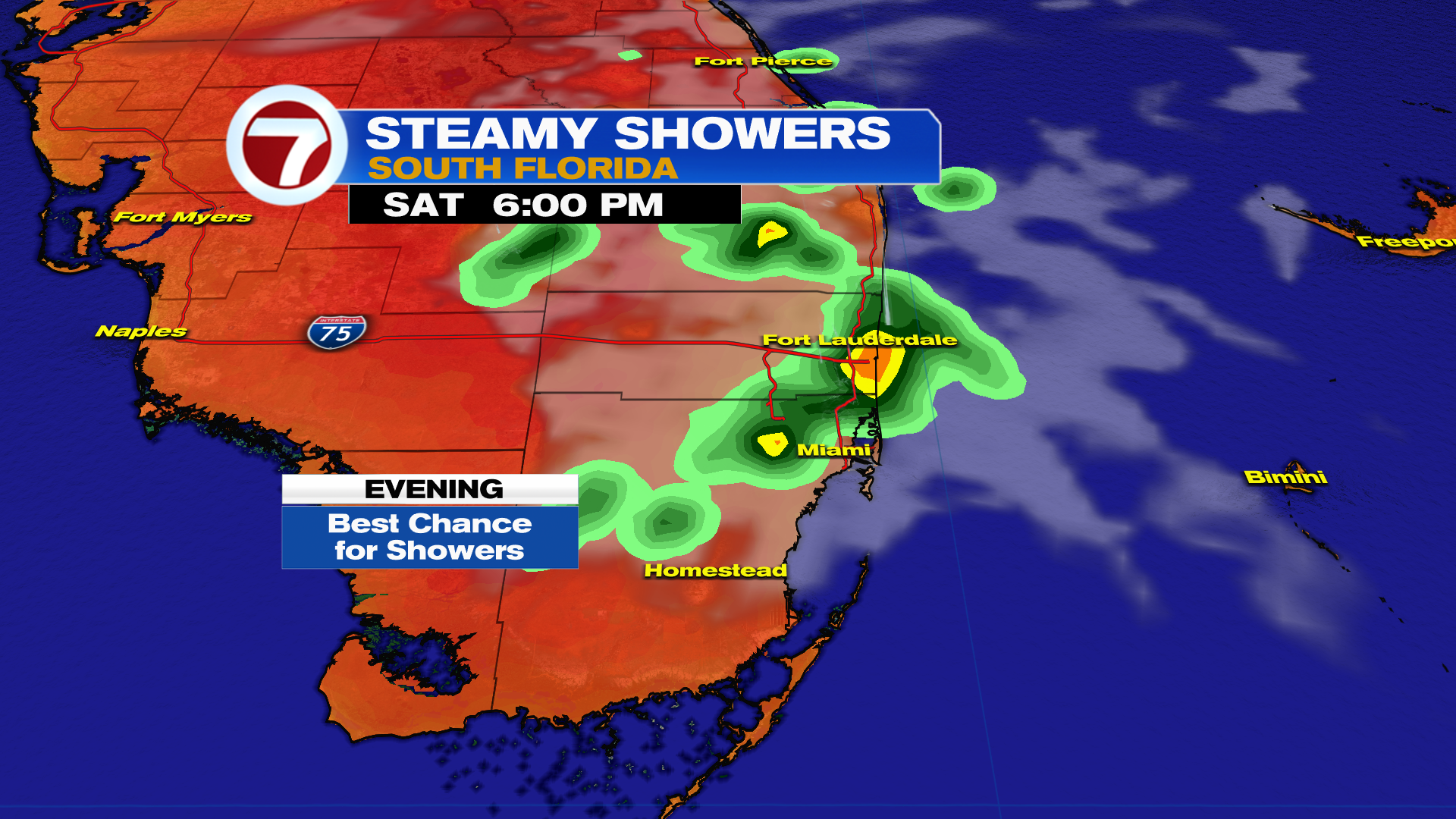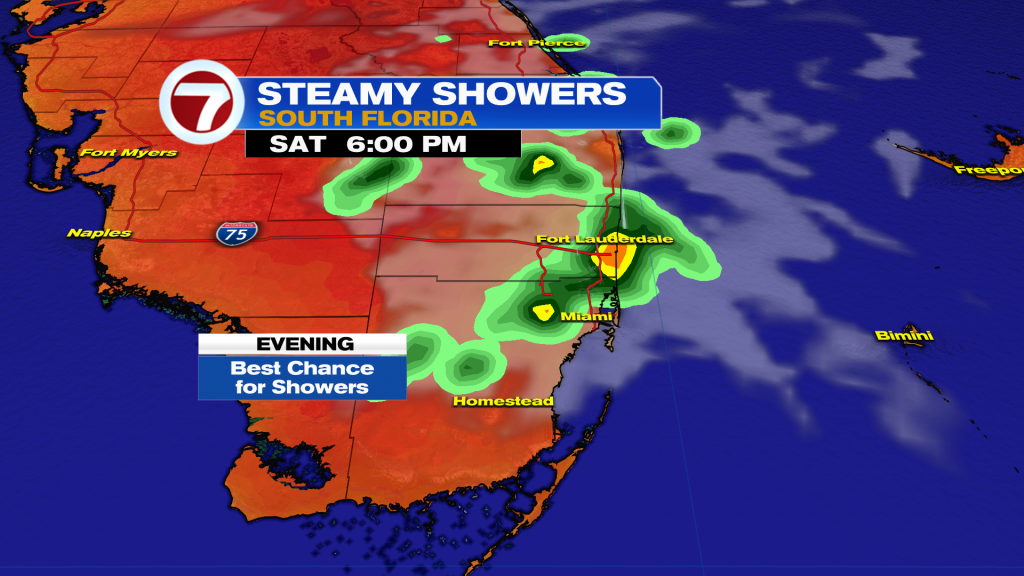 Therefore, a few showers are forecast later today, especially during the 4-8PM time period. Otherwise there will be plenty of dry time before then for your outdoor plans.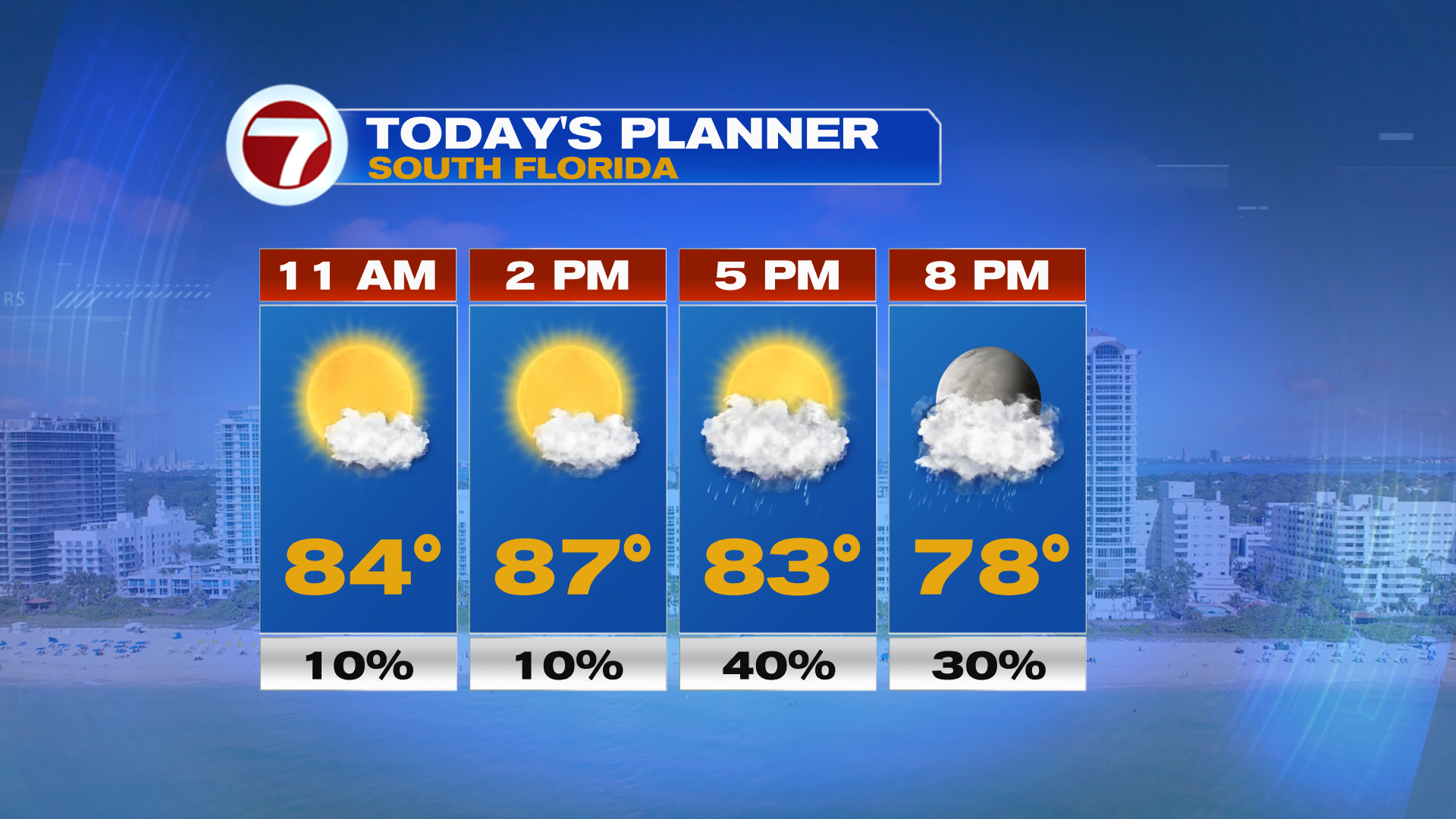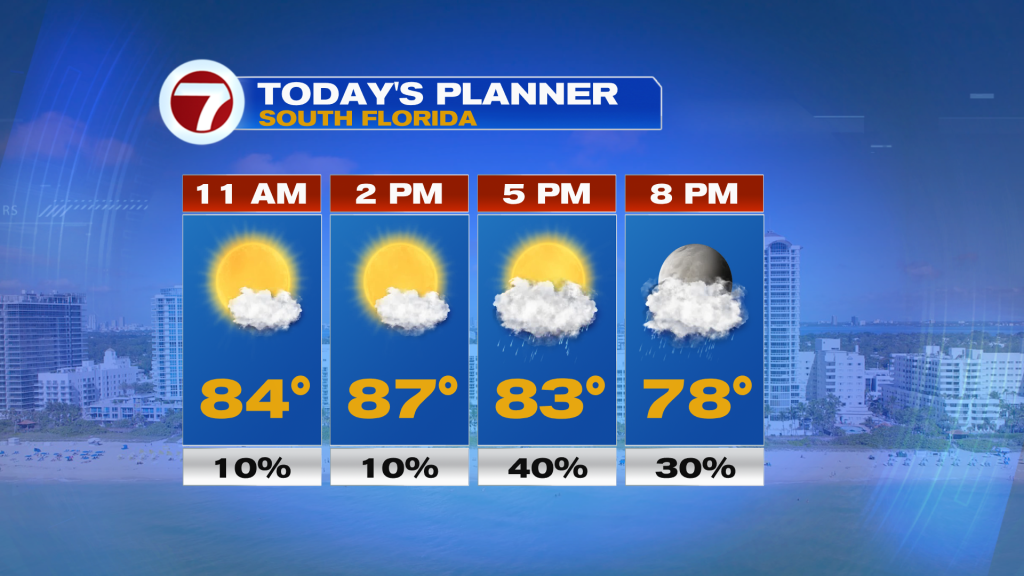 If rain is any concern, then the odds of dry conditions will be higher on Sunday with a 20% chance for rain opposed to Saturday's 40% chance. Sunday will be great, featuring lots of sunshine, warm temperatures and just a stray shower. Highs will remain in the mid to upper 80s courtesy of a southerly wind.
By Monday, a few showers will become possible again, especially across inland areas in the afternoon as a weak front stalls and starts to dissipate to our north across central Florida.
Then through the remainder of next week, it is looking rather dry with slim rain chances and high temperatures not as hot hovering into the mid 80s along with mostly sunny skies thanks to an area of high pressure in the mid levels of the atmosphere parked nearby and overhead.